Keep Playing: Furniture with a story
Looking for eye-catchers in your industrial interior? Game On revitalizes old gym equipment, for example by making original furniture. A vaulting horse becomes a dresser.  Or parts of the equipment become industrial chairs, tables or desks.
Robust, sturdy and unique!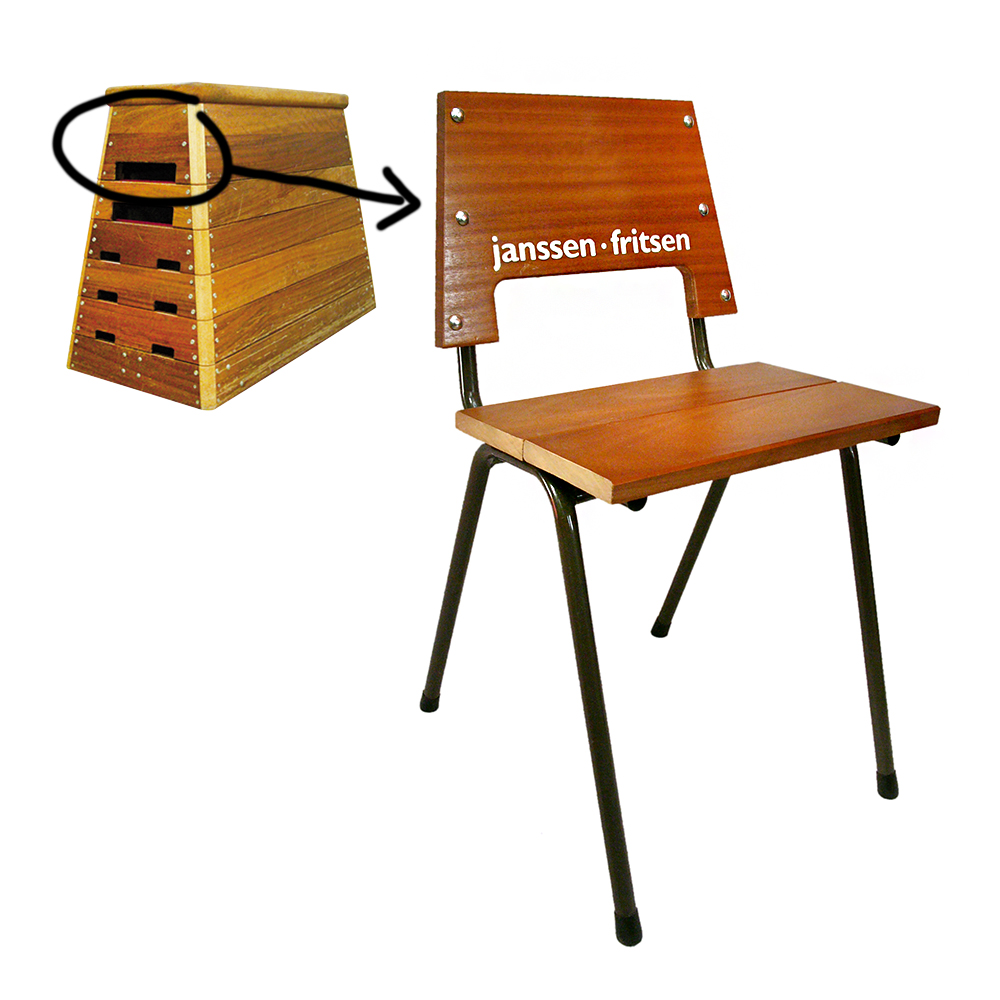 Keep Playing!
This furniture is special and the items are eye-catchers for sure. And with your purchase you also help the Sports for Children Foundation. The gainings are used for transportation of old, but useful, sports materials to schools in developing countries. That's double happiness!!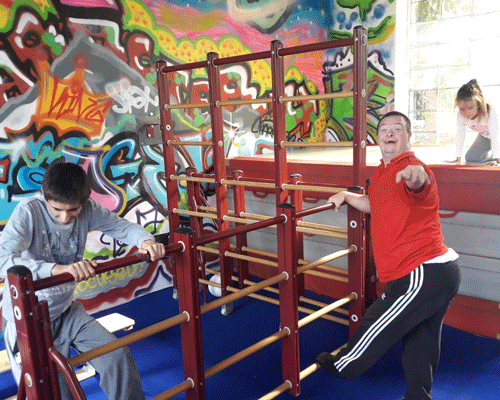 Job Langeveld
This dresser 'Melbourne' has been designed bij artist Job Langeveld. Reuse is central to his work and all his work is unique. For example, Job made an old and very nice dresser for Game On with ten large drawers from an old Janssen-Fritsen blasting box. Also the chair 'Paris' and table 'Rome' are exclusively designed bij Job Langeveld for Game On.
Kiki & Joost
Some of our beautiful and unique products are designed by the designers duo Kiki & Joost from Eindhoven. Accessories that fit in industrial or playful interiors. They create beautiful designed products with eye for detail.
Your own idea for furniture?